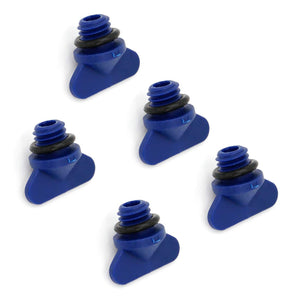 Function:Drain Plug Kit used to drain your engine block and manifold.
This aftermarket drain plug kit is made from high quality material and well-tested.
Fits for most Mercrusier marine inboard engines models(not outboards)
REPLACES: Closed cooling drain plug for Mercruiser 22-806608A1, 22 806608A1, 22806608A1, 22-806608A02, 22 806608A02, 22806608A02,for Sierra 18-4226, 18 4226, 184226, for GLM 13992, for Malloy 9-41203, 9 41203, 941203.
Package include: 5 pack manifold engine block drain plug with o-ring for Mercury Mercruiser.